Frequently Asked Questions

FAQ
We get asked a lot of different questions and are always happy to answer them, here are a few that may cover what you're wanting to find out.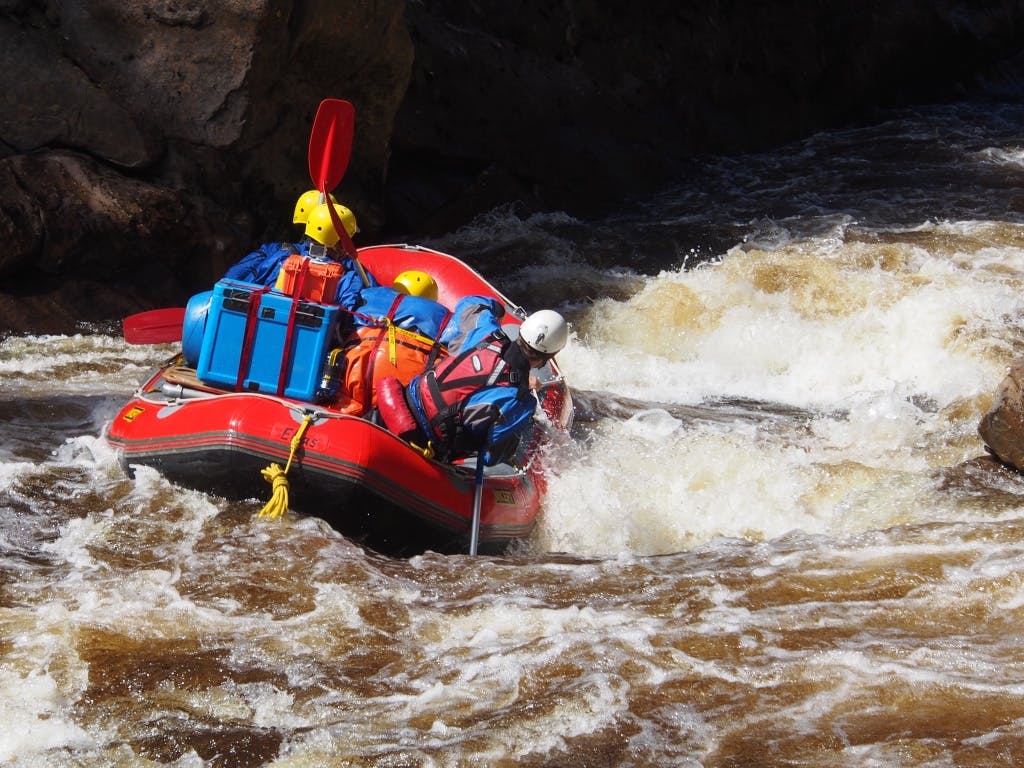 WHY CHOOSE FRANKLIN RIVER RAFTING?
We love what we do and want only the best for all our trips. Our guides are awesome, we use only the freshest locally sourced food and all our equipment is of the highest standard available. In short, we do not deal with booking agents or discount our trips. This means we can afford to put more money into actually running the greatest trip possible.
WHY ARE YOU THE MOST EXPENSIVE AND CAN I GET A DISCOUNT?
We pride ourselves in offering the best possible experience available on the Franklin River, unfortunately that does come at a price. Our equipment, food and guides are second to none. Our group sizes are very small, most trips are capped at 8 guests plus 2 guides/rafts. The maximum group size we ever take is 12 guests plus 3 guides/rafts. The cost for a spot on our trips always remains the same and is based on a per person rate, we never discount our trips.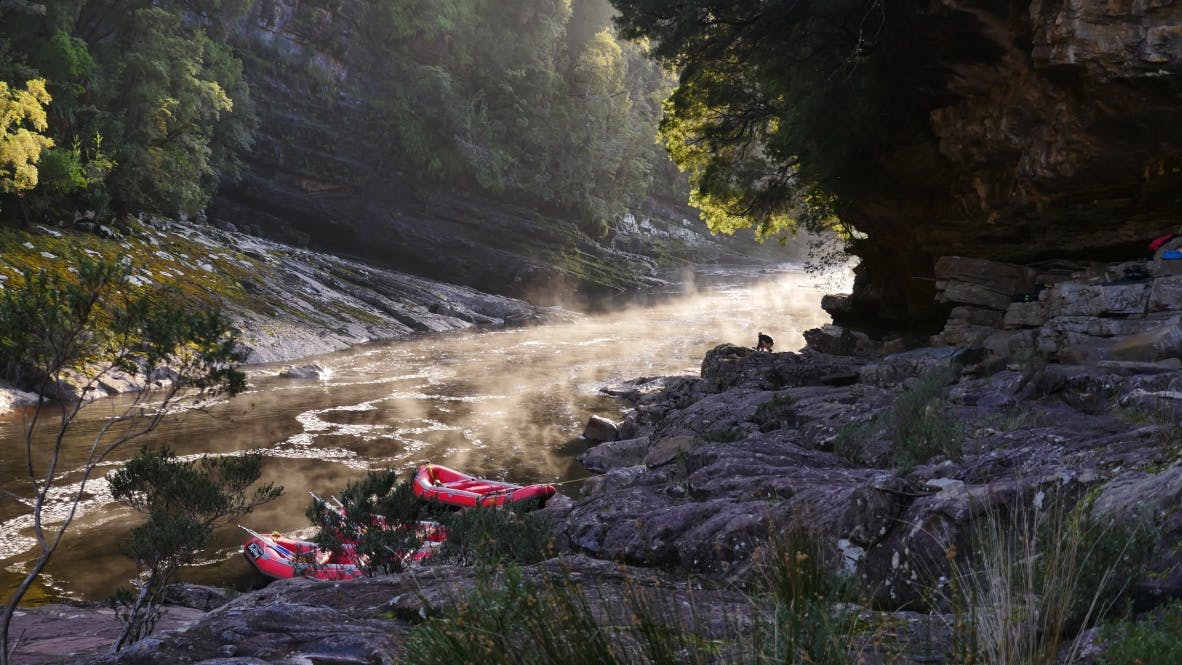 IS IT IMPORTANT TO HAVE SOME PREVIOUS RAFTING EXPERIENCE?
No, most of our guests have never been rafting before. A love for the outdoors, camping and a healthy thirst for adventure is all that you need.
HOW FIT DO I NEED TO BE TO PARTICIPATE?
A basic level of fitness is required to join one of our expeditions, you are also required to fill out a confidential medical information form.
HOW MANY PEOPLE ARE THERE ON ONE TRIP?
We like to keep our group numbers small and cosy, a trip that feels more like an adventure with close friends than a commercial tour. The maximum passengers we take on a trip is 12, however we generally close a trip at 8 passengers and only go above that number if it means somebody in a group would miss out.
I HAVE A GROUP OF FRIENDS, WHAT IS REQUIRED TO HAVE A PRIVATE TRIP?
A trip with close friends is fantastic and gives you some more freedom regarding dates and Itinerary. You would need 8 (max. 12) participants and get in touch regarding a date that suits you best. For more details on this check out this article.
TO TENT OR NOT TO TENT, THAT IS THE QUESTION?
We provide plenty of high quality tarpaulins to with which to embrace your inner tarp guru. Camping under tarpaulins is a social and fantastic experience, however it is not everyones cup of tea. If you prefer a bit of privacy or perhaps a private love nest you are welcome to bring a lightweight tent. This should be a good quality bushwalking tent and would need to be packed into your personal dry bag for the duration of the trip.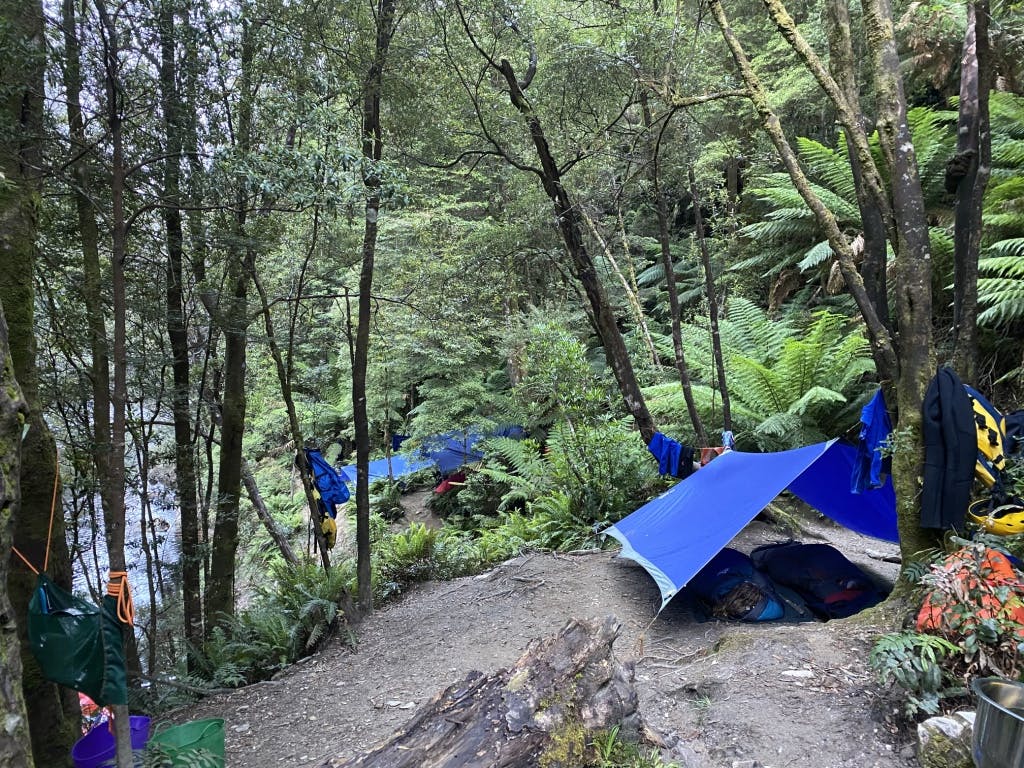 HOW ARDUOUS IS THE HIKE TO FRENCHMANS CAP?
Very, it is the easiest way to access the Cap but certainly not a stroll. Between 8-12 hours return.
WHAT DOES THE HIKE INVOLVE?  TRACK ONLY OR SOME SCREE SCRAMBLE OR SOME ROCK CLIMBING? ELEVATION? KILOMETRES? DURATION?
Most of the hike is tracked, very steep to begin with until you reach the ridge line. No scree scramble but some rock climbing/scrambling towards the final ascent. The Cap is 1440m above sea level and Irenabyss campsite where we begin our climb approx. 400m. Add some ups and down and I would say you will be ascending and descending 1200 vertical metres each way over a distance of 10 km.
SHOULD I BRING TREKKING POLES FOR THE FRENCHMANS CAP HIKE?
Personally I do not use them on the hike because some of the terrain is very steep and you may want your hands free. If your knees are extremely dodgy we recommend you rest on the day we attempt the mountain, this hike is murder on knees.
IF A COUPLE OF PEOPLE ARE ON THE TRIP AND STAY OUT OF THE CLIMB HOW WOULD THIS WORK?
Not a problem, the climb is voluntary, we will do a short climb up to mini Frenchmans the day before. This will give people a better understanding of what they would be in for the following day. Those that don't wish to attempt the climb can relax with a book for the day in camp, I could think of worse places to relax for a day.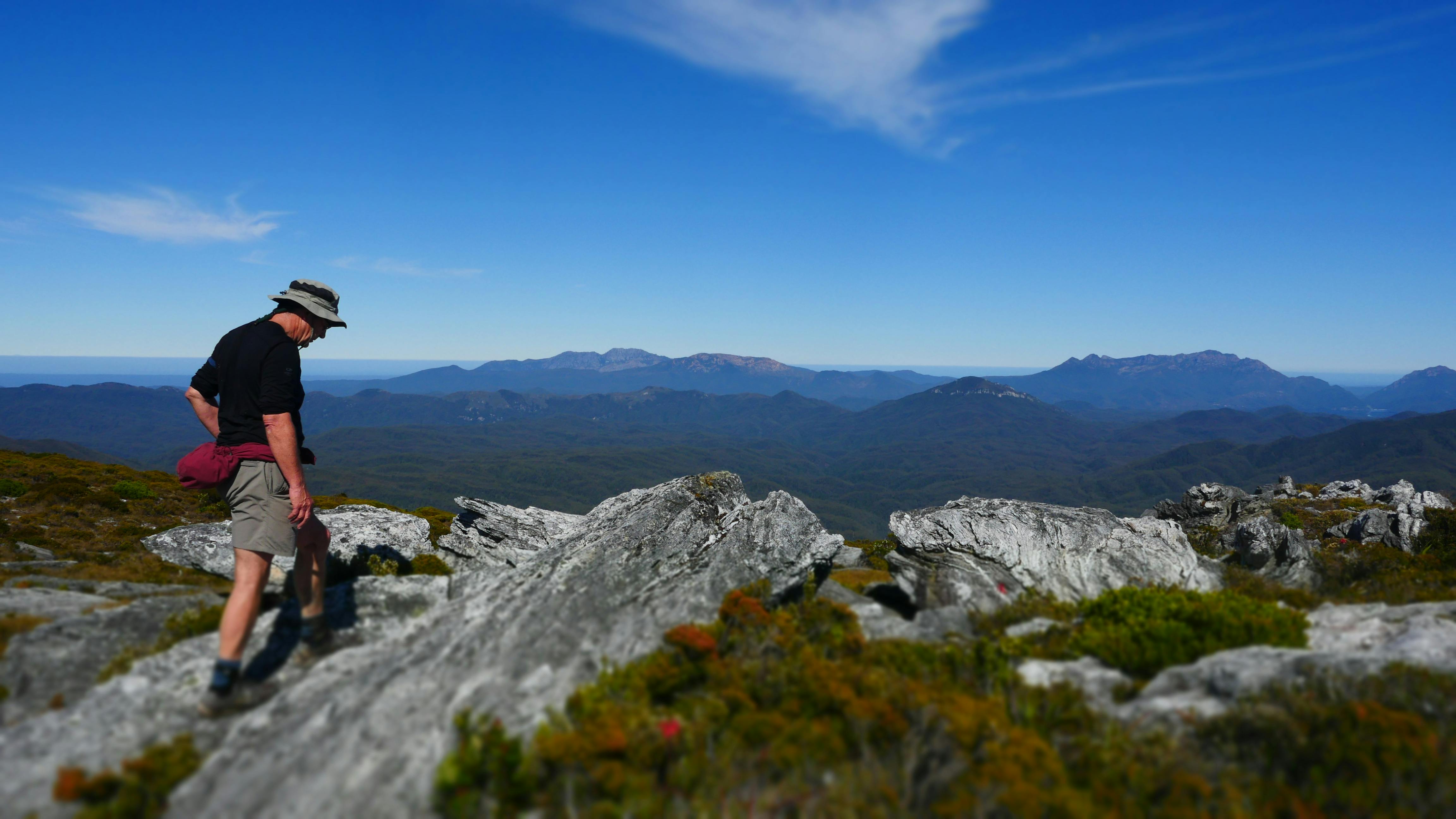 CAN I BOOK MY RETURN FLIGHT FOR THE EVENING WE RETURN?
We do not recommend this as we may be delayed and return late into Hobart. Although normally we return on schedule Murphy's Law dictates that we won't if you book your flight on the same day we are scheduled to return. Besides if you run away after the trip you won't be able to say goodbye properly over a nice meal at one of the lovely restaurants in Hobart with your group.
WHERE DO I STORE MY EXCESS LUGGAGE?
We can look after your luggage that you aren't taking with you on the river (maximum 1 suitcase/bag per person) This will meet you at the end of the journey in Strahan. If you are staying at the same places before and after the trip it might be better and easier to ask the hotel to look after your luggage.
WHERE SHOULD I STAY BEFORE AND AFTER THE TRIP?
This is entirely up to you and what you are looking for in a place of lodging. Being centrally located will make it easier for you on the departure day since we generally aim to meet up at one pick up location. Doing this avoids lengthy pick up driving and gives you more time on the river. For some suggestions, here is a list of nice and fun accommodation in Hobart. - Check out our recommendations
WHAT IS THE MINIMUM AGE TO JOIN A TRIP?
There is no set minimum as such but the trip is an adult trip, teenagers have completed the journey and have been great members of the expedition. The trip should be an enjoyable experience for all and not a boot camp to get your teen away from the computer. If your child loves the outdoors and has camping experience this trip is for them. Please contact us to have a chat before booking
DO YOU OFFER ANY SHORTER TRIPS, CAN I JOIN FOR 1 DAY?
We only offer trips that navigate the full length of the river, once you begin you are committed and the only way out is downstream or helicopter. We feel that the Franklin River is such a special place that if you are going to do it, do it right and without interruptions. On all our trips you will completing the journey with the same group that you started it with.